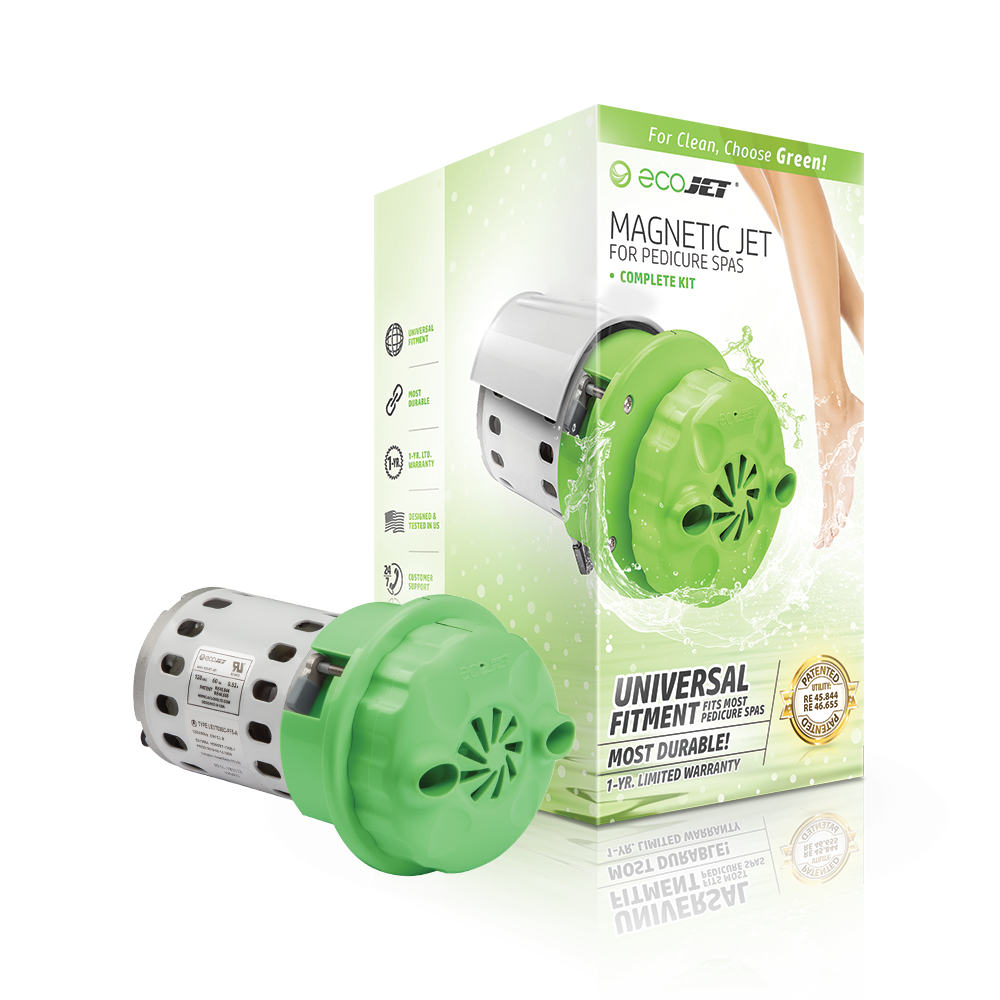 Universal Whirlpool Magnetic Jet System

(Designed for Pedicure Spa Chairs).
The Ecojet Magnetic Drive Jet takes "sanitary" to the next level. This jet system is highly efficient and reliable. With a one- year warranty. Ecojet U.L recognized, assembled & tested in the USA.
This kit is designed with advanced technology that increases the product longevity and durability. Our goal is to create  the best performing whirlpool jet among competitors and most spa chairs in the market is now coming with universal fitment. The Ecojet Magnetic Drive Jet is now comes with universal fitment that fits most magnetic jets cutout for the Ecojet Universal Adapter is 3.5 inches. Any larger opening will have leakages (Please reference manual for further instructions).
---
The Ecojet MD package Includes:
Ecojet® MD Magnetic Motor

Replacement Bushing Kit

Motor Mounting Lever

Motor Housing Gasket

Motor Housing

Impeller Housing

Magnetic Impeller

Ecojet®  Cap Cover

AC Power Cord